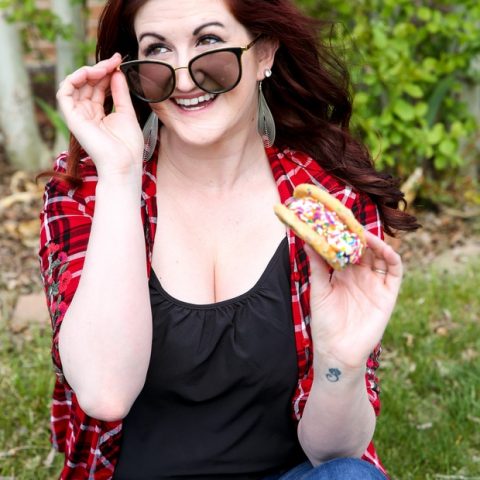 This recipe is a little out of the box and shows there are more ways to enjoy Stirrings than in a glass! Meghan, our photographer and food blogger, shows us how to use Stirrings Margarita Rimmer in a delicious cookie recipe! Find the full blog post here.

WHAT YOU'LL NEED: (2 dozen)
Cookies:
3/4 pound Butter, unsalted, room temp
1 cup Sugar
1 tsp Vanilla Extract
2 tsp Tequila, blanco (silver)
Grated zest of 1 lime
1 Tbsp. Stirrings Margarita Rimmer
3 1/2 cups All-purpose Flour
1/4 tsp Salt
Topping:
1/4 cup Stirrings Margarita Rimmer
7 oz. White chocolate, melted
HOW TO MAKE IT:
Preheat the oven to 350˚F. Line two baking sheets with silicone mats. Set aside.
In the bowl of a stand mixer fitted with the paddle attachment, beat together butter and sugar. Once just combined, beat in vanilla, tequila, lime zest, and margarita rimmer.
In a medium bowl, sift together the flour and salt. Add to the butter mixture and beat on low until dough starts to come together. Turn out dough onto a clean work surface lightly dusted with flour and shape into a flat disk. Wrap in plastic wrap and chill for 30 minutes in the refrigerator.
Roll out dough on a floured surface until it's about ½-inch thick. Cut into 1 ½ to 2 inch circles, rerolling and cutting as needed. Place cookies on prepared baking sheets.
Bake for 20 to 25 minutes, until the edges are just golden brown. Remove from the oven and cool completely on pans.
Once cookies have cooled, stir together lime zest and turbinado sugar.
Dip the cookies in melted chocolate and place on parchment paper to set. Before the chocolate sets, sprinkle with rimmer.
PRODUCTS & OTHER RECIPES YOU MAY LIKE: